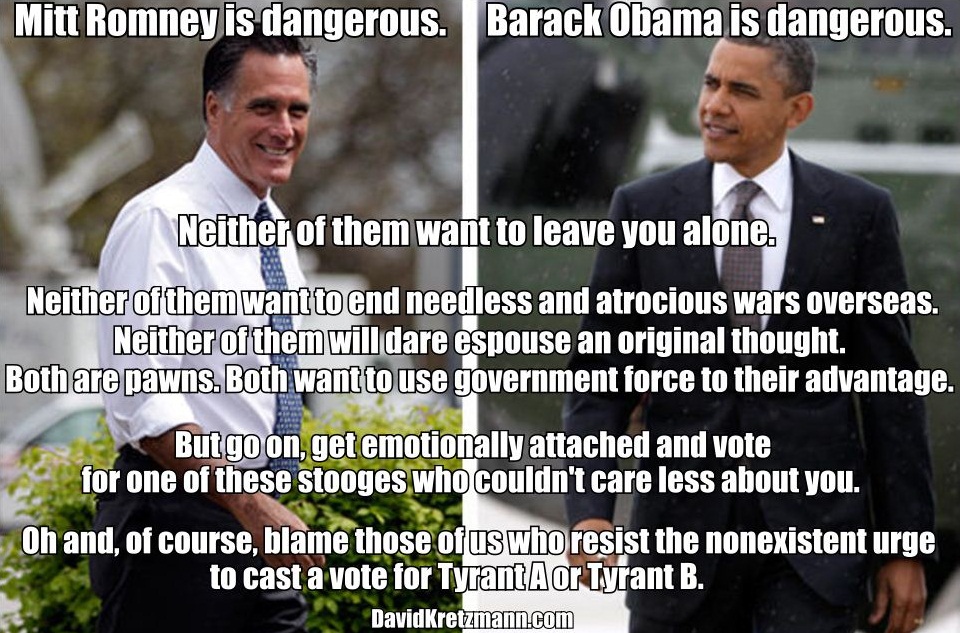 Mitt Romney is dangerous. Barack Obama is dangerous. Neither of them want to leave you alone. Neither of them want to end needless and atrocious wars overseas. Neither of them will dare espouse an original thought. Both are pawns. Both want to use government force to their advantage.
But go on, get emotionally attached and vote for one of these stooges who couldn't care less about you. Oh and, of course, blame those of us who resist the nonexistent urge to cast a vote for Tyrant A or Tyrant B.
Both Romney and Obama Are Dangerous | David Kretzmann
It's good to see more and more folks seeing the reality of the situation...